Juniper needed a tool to help their sales teams profile customerís datacenters. We created an attractive interface with logic that would not only log the sales teamís information, but offer them logical suggestions to help them close the deal.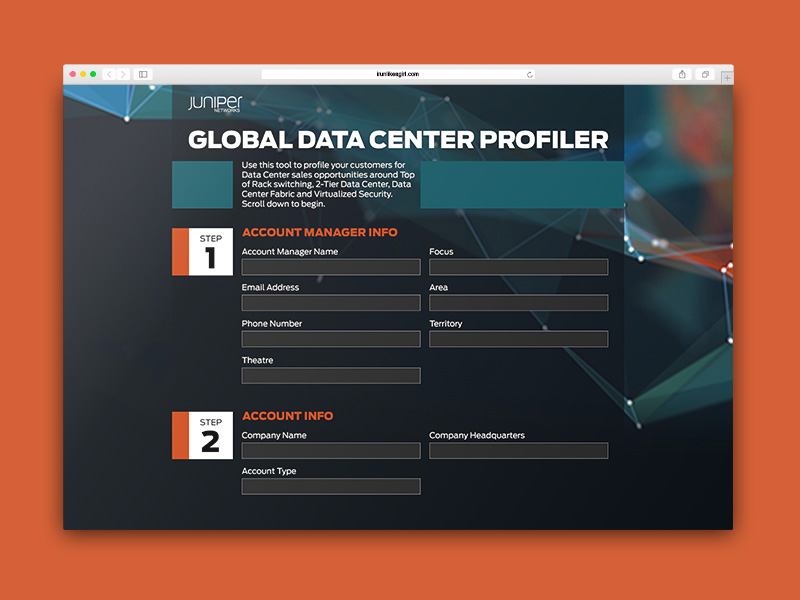 iRunLikeAGirl is a womenís activewear startup out of San Francisco. They needed an attractive website to attract customers, with a focus on community and the companyís charitable origins.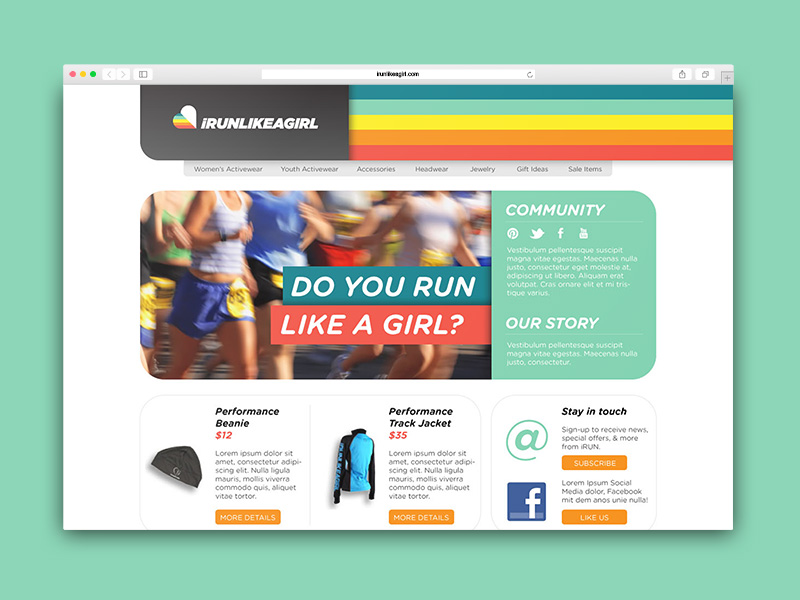 Juniper Networks needed a website to promote and facilitate registrations for their annual Womanís Leadership Forum, which brings together women in business for education and community growth. We built them a vibrant, energetic site, trying to invoke the inspiration attendees will derive from the event.