The Editorís Vision in the digital product of the NYU School of Journalismís graduate class by the same name. Each semester the class comes together and assumes all the various roles of a journalistic magazine production. Prior to Spring 2016, the was no digital product from the class, so we developed an overarching identity and website that could accommodate and showcase each semesterís unique issue.

The site is designed to be bold and largely monochromatic, allowing the primary color of the site to change with each issue, highlighting the unique content of each semester.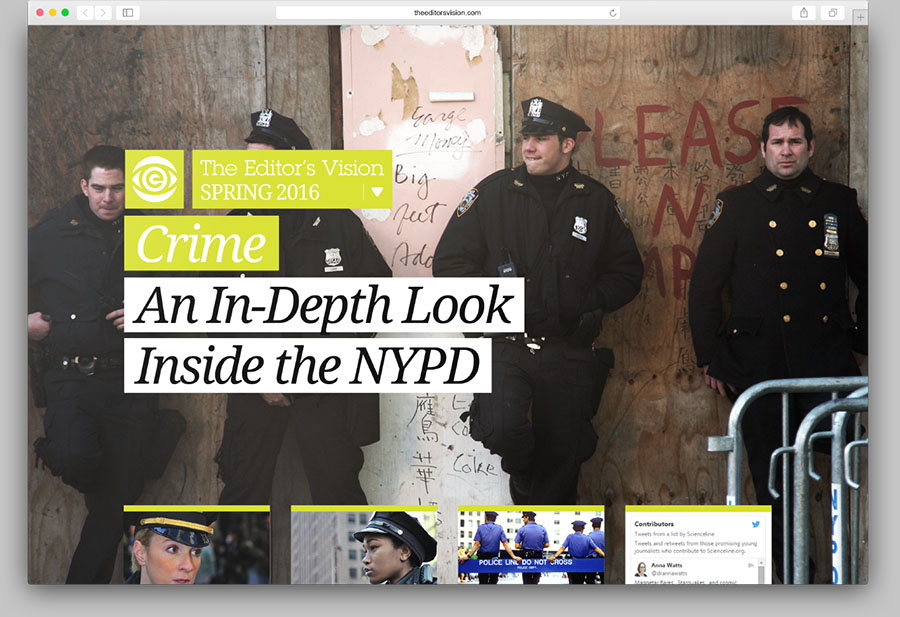 With photography and video becoming ever more common and important in online journalism, the site is designed to give the students the space and hierarchy to allow all forms of media to shine and complement each other.