Detail shot of an advertisement for Cisco, showcasing their new corporate design system.
During the rise of "the cloud," Riverbed needed advertising to promote their internet acceleration products. In this example we illustrate this with a clean, yet somewhat playful, visual of a cloud being propelled by a trail of Riverbed's company orange.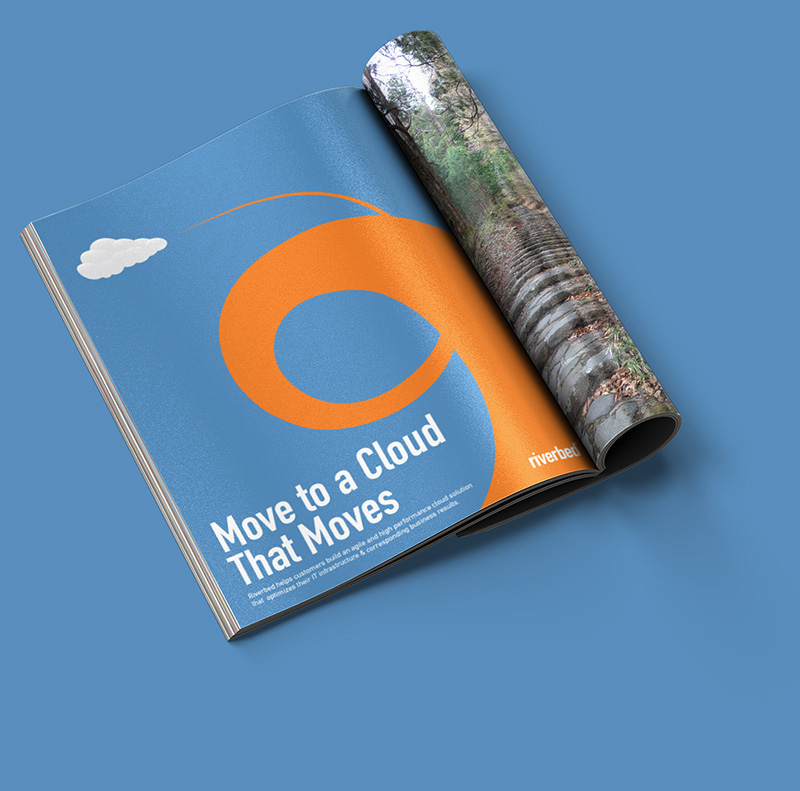 For Cisco, we illustrated them as the center of IT, integrating and maintain an array of diverse services. All rendered in Cisco's then brand-new corporate identity system.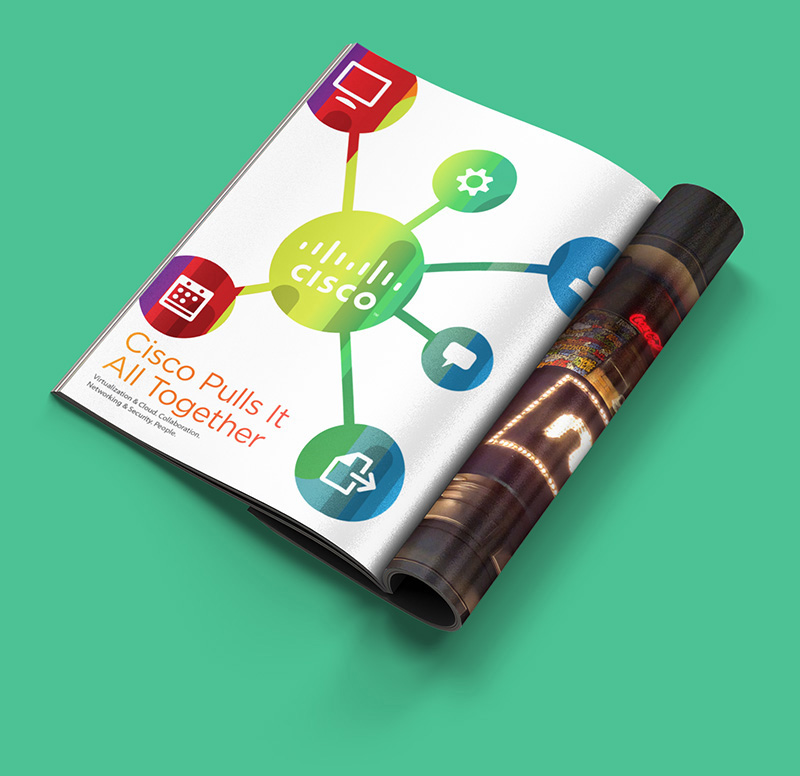 We positioned Riverbed's Network Management as the sort of Eureka! Moment, an idea that solves that tough nagging problem, rendered in an energetic while still corporate style.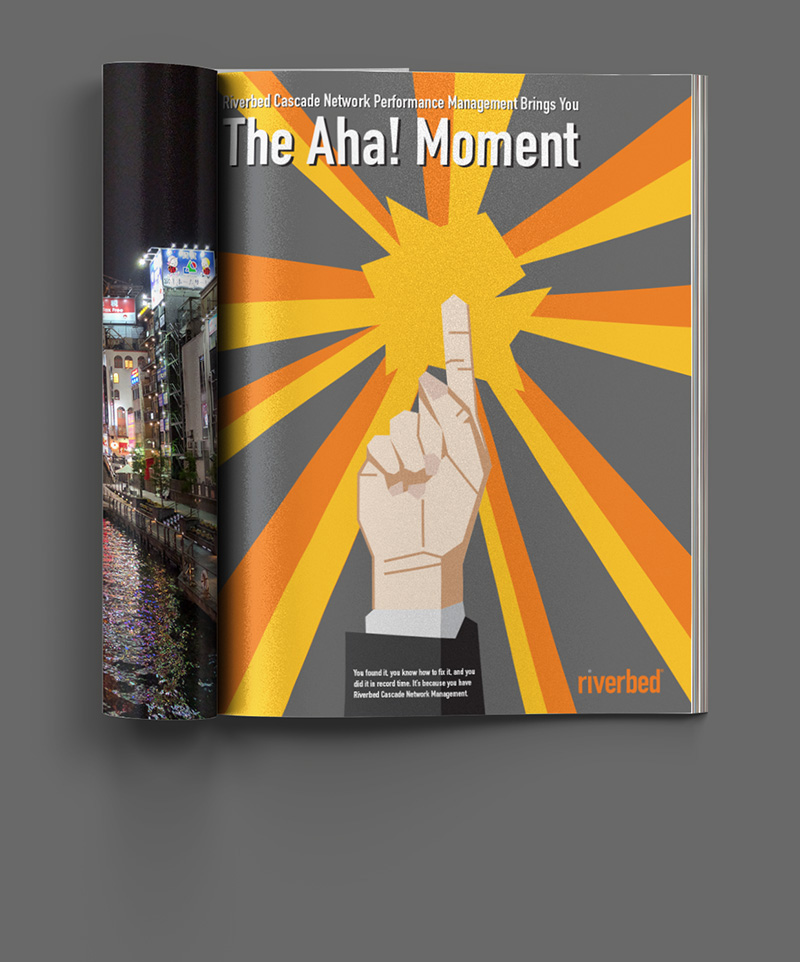 IBM needed a way to communicate their new seemingly impossible real-time compression appliance. We leveraged a clock for the metaphor, while making a tiny reference to the anxiety of clock watching.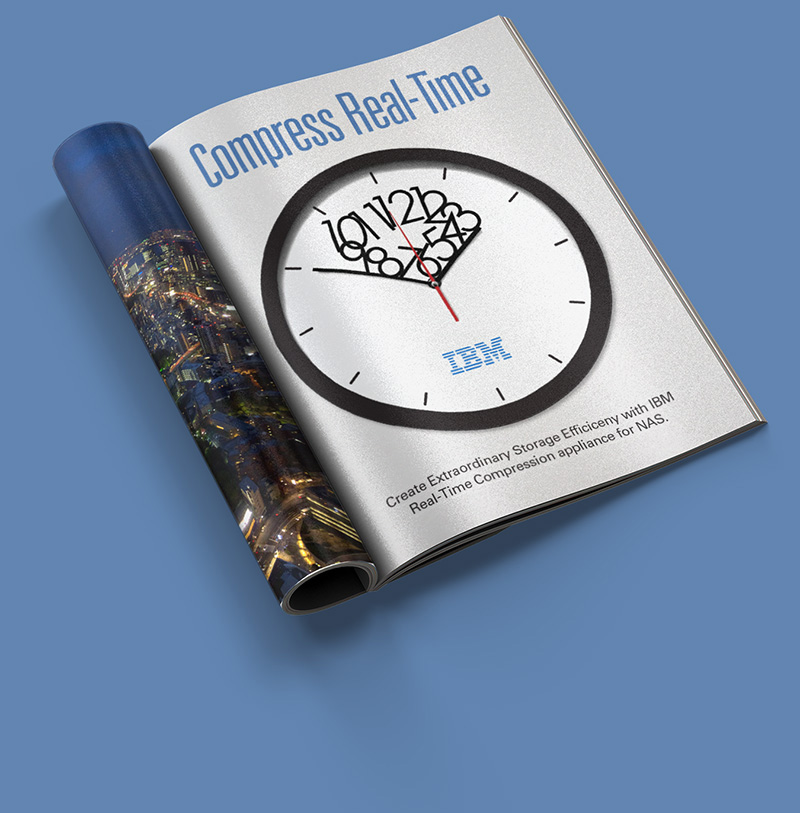 Detail shot of a storage infrastructure ad for Softchoice, and a whiteboard-based ad for Riverbed referencing the company's founders.